本帖最后由 Ray 于 2013-12-2 19:42 编辑

big statues around the world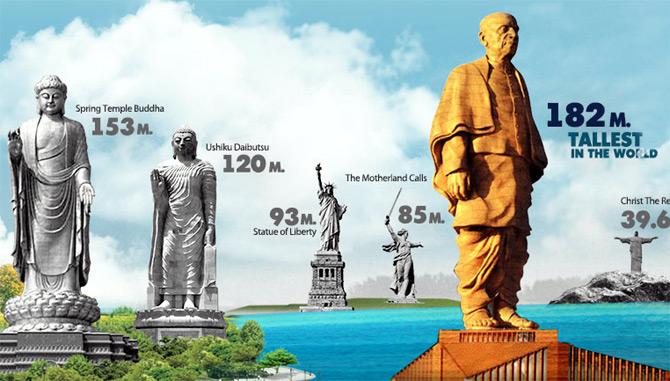 Approximate heights of various notable statues:
1. Spring Temple Buddha 153 m (incl. 25m pedestal and 20m throne)
2. Statue of Liberty 93 m (incl. 47m pedestal)
3. The Motherland Calls 91 m (excl. plinth)
4. Christ the Redeemer 39.6 m (incl. 9.5m pedestal)
5. Statue of David 5.17 m (excl. 2.5m plinth)
(from Wikipedia, http://en.wikipedia.org/wiki/List_of_statues_by_height )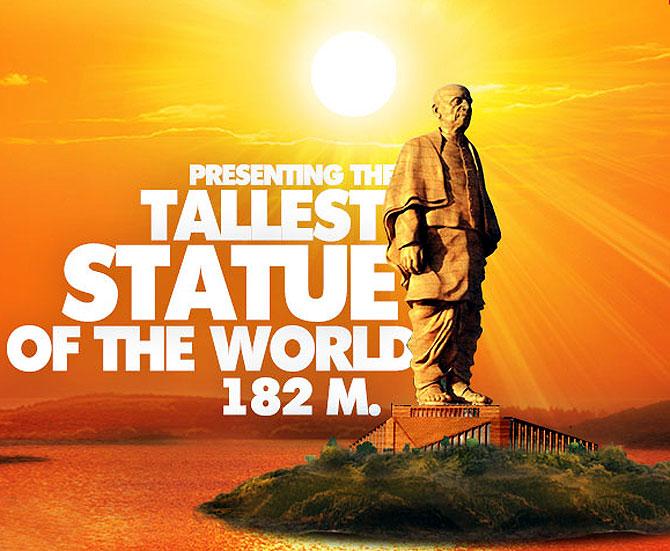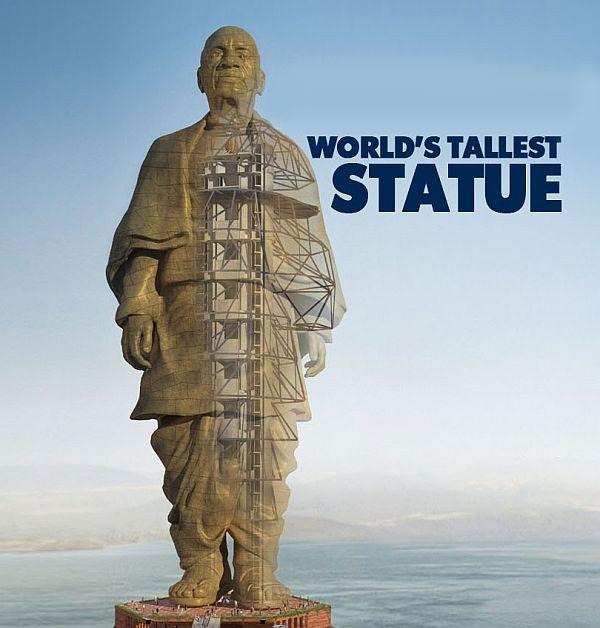 Patel is considered as one of the founding fathers of the Republic of India
being built: India Statue of Unity (depicts Sardar Vallabhbhai Patel); Sadhu Bet riverbed, Gujarat, India.[110] 182 m (597 ft).






Spring Temple Buddha, China
Completed in 2002, the Spring Temple Buddha is both China's and the world's tallest statue at 128 m (420 ft). That figure is for the Buddha and its Lotus Throne: if you include the 25 m (82 ft) tall pedestal building the statue stands upon, the total height increases to an awe-inspiring 153 m or 502 feet! The statue and its associated facilities are located within the Fodushan Scenic Area in Lushan County, Henan province.

The statue is a representation of the Vairocana Buddha, who in Chinese Buddhism is said to embody "shunyata", the Buddhist concept of emptiness. Vairocana statues are often very large in size so that when in their presence, one can truly feel the lack of permanent identity and the accompanying emptiness of conditioned existence. Sure makes ME feel small!



Sphinx , Egypt

Ramesses II.

Abu Simbel Temple of Ramesses II, Egypt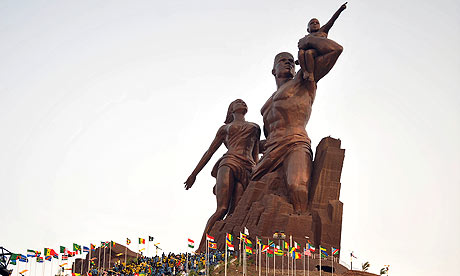 African Renaissance statue, Senegal, 2010. Bronze representation of a man, woman and child emerging from a volcano is taller than Statue of Liberty. It marks Senegal's 50 years of independence, and the president, Abdoulaye Wade has said he hopes it will become a tourist attraction. Reuters reported him saying at the launch ceremony. "Africa has arrived in the 21st century standing tall and more ready than ever to take its destiny into its hands." (from The Guardian, Sunday 4 April 2010 http://www.theguardian.com/world/2010/apr/04/senegal-african-renaissance-statue )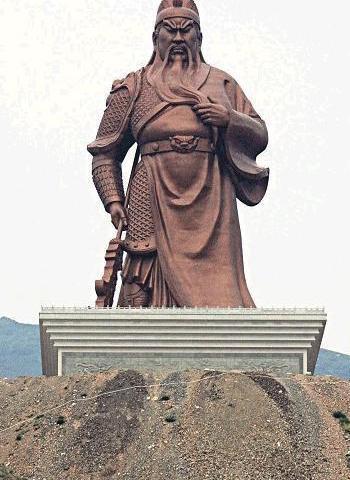 The huge statue of Guan Gong, an ancient Chinese marshal from the Three Kingdoms Period (AD 220-280), in Yuncheng city, North China's Shanxi province, is made of copper and measures 61 meters. It was built in 2010, becoming the tallest statue of Duke Guan in the world.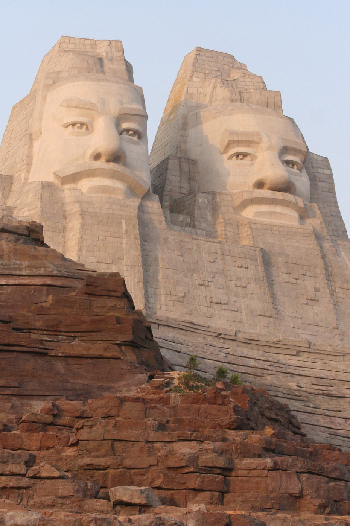 The 106-meter statue of Yandi (left) and Huangdi emperors was finished in April 2007 in Zhengzhou, Central China's Henan province. Chinese often refer to themselves as "sons and grandsons of the emperors Huangdi and Yandi."



1941



Crazy Horse face

A model of the planned statue, with the Crazy Horse Memorial in the background.


The memorial consists of the mountain carving (monument), the

Indian Museum of North America

, and the

Native American Cultural Center

. The monument is being carved out of

Thunderhead Mountain

on land considered

sacred

by some Oglala Lakota, between

Custer

and

Hill City

, roughly 17 miles from

Mount Rushmore

. The sculpture's final dimensions are planned to be 641 feet (195 m) wide and 563 feet (172 m) high. The head of Crazy Horse will be 87 feet (27 m) high; by comparison, the heads of the four U.S. Presidents at

Mount Rushmore

are each 60 feet (18 m) high.






The Motherland Calls 91 m (excl. plinth) Mamayev Kurgan; Volgograd, Russia, 1967



Mother Motherland, Kiev, Ukraine, 1981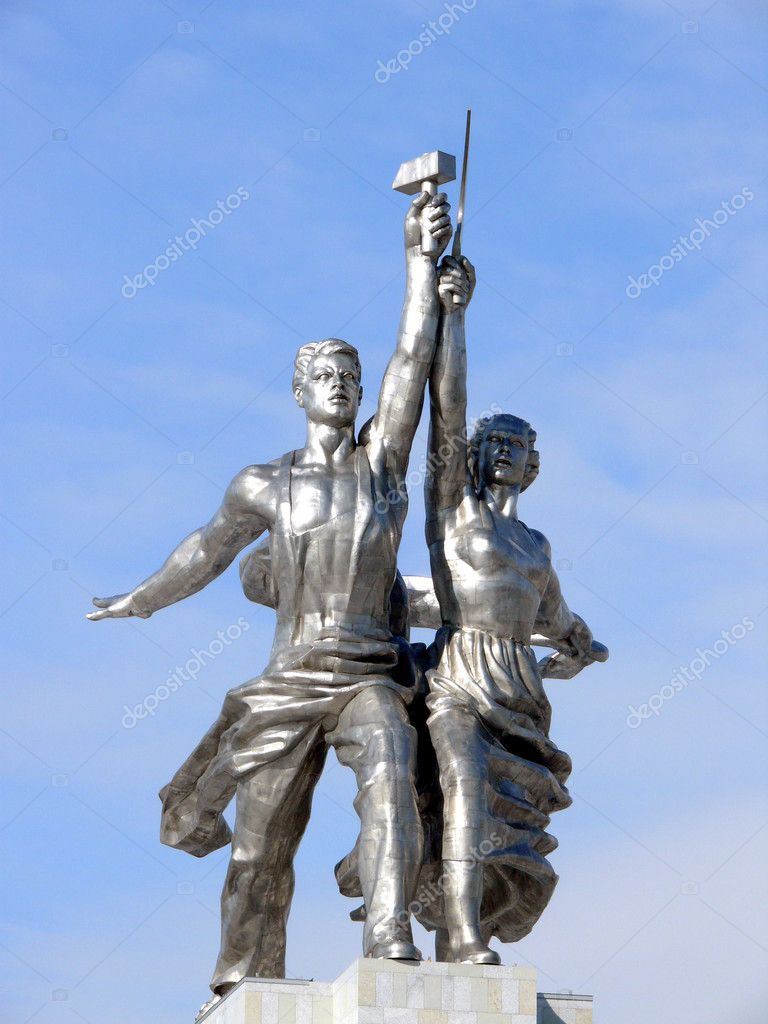 Worker and Kolkhoz Woman

was among achievements of the 20th century in the arts to be commemorated in Russian stamps in 2000 (depicted with

Tatlin's Tower

)



[url=http://en.wikipedia.org/wiki/File
a_Tour_Eiffel_en_1937_contrast.png]
[/url]

Soviet Union's pavilion stands against the pavilion of Third Reich, the country's usual rival





Alyosha monument, World War II USSR Russian soldier, Murmansk , Russia, 1974



Juche Tower statues - Worker, peasant and intellectual,1982 (L), women holding symbol, 2001 (R), Pyongyang, North Korea


Pyongyang, North Korea



Statue of Liberty, gift from France, New York, 1886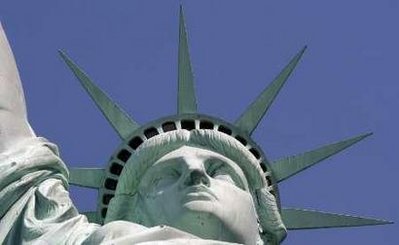 Statue of Liberty face, at museum on Liberty Island, New York


fundraising for the Statue of Liberty pedestal



Statue of Liberty with backdrop of burning World Trade Center site after 911 attack, Sep 11, 2001



Peter the Great, Moscow, 1997



Statue of Mao Zedong in Juzizhou, Changsha, Hunan province, China, 2009



statues at Tian'anmen, Beijing



Mustafa Kemal Atatürk, Buca in Izmir Province, Turkey, 2009



José María Morelos, Janitzio island, Michoacán, Mexico, 1934





Bahubali monolith of Shravanabelagola dates from 978-993 CE.
A monolithic statue of Bahubali referred to as "Gommateshvara" built by the Ganga dynasty minister and commander Chamundaraya is a 60 feet (18 m) monolith and is situated above a hill in Shravanabelagola, in the Hassan district of Karnataka state, India. It was built in the 10th century AD.



Christ the Redeemer , Rio de Janeiro, Brazil, 1931



Virgen del Socavón, Oruro , Bolivia, 2013


David statue, by Michelangelo, 1504



Mangal Mahadev Shiva statue, Ganga Talao Lake, Mauritius, 2007



Smiling Buddha of the Bao Jue Temple, Taichung, Taiwan, 1975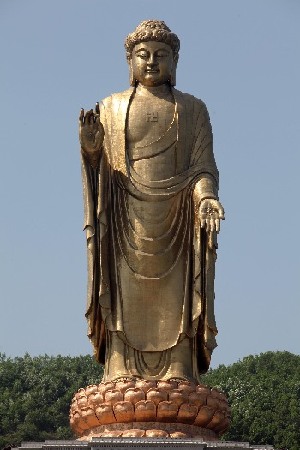 The Spring Temple Buddha built in 2008 is a statue depicting Vairocana Buddha in Zhaocun township of Lushan county, Central China's Henan province. At 128 meters, which includes a 20-meter lotus throne, it is the tallest statue in the world. If the statue's 25-meter pedestal is taken into account, the monument has a total height of 153 meters. The hill on which the statue stands was reshaped to form two more pedestals. The total height of the monument is now 208 meters. It is made of 108 kilograms of gold, 3,300 kilograms of alloy-copper and 15,000 tons of special steel. (from http://www.chinadaily.com.cn/china/2012-05/16/content_15308298.htm )



Laykyun Setkyar, Monywa, Sagaing Division, Burma / Myanmar, 2008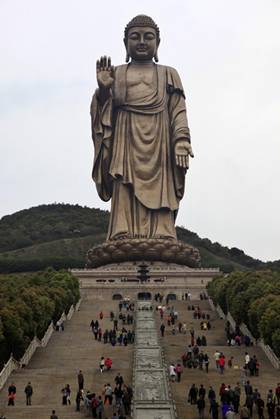 The 88-meter Lingshan Grand Buddha built in 1996 is the main tourist attraction at Lingshan Buddhist Scenic Spot in Wuxi, East China's Jiangsu province. It is a bronze statue of Sakyamuni, the founder of Buddhism. (from http://www.chinadaily.com.cn/china/2012-05/16/content_15308298.htm )



Nanshan Haishang Guanyin, Sanya, Hainan province, China, 2005



Yungang Grottoes, Shanxi Province, China 494 AD

The Yungang Grottoes stretch continuously for as long as one kilometer. There are 53 extant caves, 110 niches and more than 51,000 small and big statues. The grottoes are chiseled along the mountain, consisting of three parts: the east, the middle and the west. The whole group of the grottoes is large in scale and exquisite in carving, which is one of the largest groups of grottoes in China. The main part of the Yungang Grottoes was first built from the Heping reign (460-465) of Emperor Wencheng in the Northern Wei Dynasty (386-534) to the 18th year (494) of the Taihe reign of Emperor Xiaowen, the completion of other small niches lasted to the Zhengguang reign (520-525) of Emperor Xiaoming. In the famous geographical writings Commentary on the Waterways of the Southern and Northern Dynasties (386-581), it is recorded that drilling the rocks and blasting the mountains, building according the conditions of the rocks; it is so grand and splendid that they are rarely seen in the world; halls on the mountains and palaces above the waters face each other, while the temples are covered by fogs, which is the real description of the spectacular sceneries of the Yungang Grottoes of that time.





The Yungang Grottoes are famous for the rich and magnificent stone-carving statues. The biggest one in the grottoes is 17 meters high, while the smallest is only several centimeters. The statues of all kinds are vivid and lifelike. The artistic style of the grottoes has not only followed that of the Qin and Han dynasties, but also assimilated the essences of the foreign art to create their particular characteristics. It has exerted profound impact on the arts of the later Sui and Tang dynasties, and possessed an important position in the history of Chinese art. The Yungang Grottoes, the Dunhuang Grottoes in Gansu Province and the Longmen Grottoes in Henan Province are called the three most important grottoes in China.

(from http://jsq51890803.blog.163.com/blog/static/53041797201072735331663/ )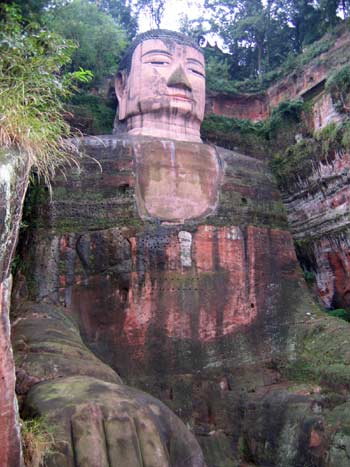 Situated 160 kilometers north of Chengdu city, Southwest China's Sichuan province, the 71-meter Leshan Grand Buddha was built in AD 803 during the Tang Dynasty (AD 618-907). It is still the biggest stone-carved Buddha in the world and was included on the World Heritage List. It was the world's biggest Buddha for 1,200 years. Now, it only ranks seventh in China in terms of height. (from http://www.chinadaily.com.cn/china/2012-05/16/content_15308298.htm and http://qualityjunkyard.com/2009/06/04/worlds-biggest-statues/ )



Confucius statue, Manhattan Chinatown, New York, erected 1976 (from http://www.flickr.com/photos/35237099579@N01/2178066049/in/photolist-4jta9V-4tXcxM-5aT4bs-5aT4h5-5c8qtZ-5gp4oQ-5hwPxU-5sDiL5-5wggRk-5yD357-5SJdBd-6mYUPT-6n45s5-6v1vh5-6vovSf-6xHkyW-6VL1GF-7esLN3-7kX4v2-7kX4JF-7qMTrF-9sSszM-92ZTZ9-aiHsKx-eJm8ss-89oRVX-dTu6EU-aacGvK-9j9kXS-ewgmAF-ccxVRb-bP4q4r-9Hu1pz-9ZqPXy-bkKKsg-8kCTgg-8Zme5G-bkJL76-cuycMY-eZBKZX-f2aF9K-f4TXaQ-eTErni-eigqhx-eADM1g-eJdSP9-f1YHRT-f1aXP1-eDDZ3F-eWNRBN-f3vZA3 )


Confucius statues, formerly in front of the Great Hall of the People, Beijing


Confucius statue in Tianjin




Confucius Temple in Beijing



Hall of Confucius Study, Guiyang, Guizhou province




Hall of Confucius Study, Guiyang, Guizhou province



孙琳 制图


  讲学群小讲坛内部设施。 孙琳/摄


  图为,市民在儒学馆内体验触屏数字媒体,直观感受"四书"经典故事。
Hall of Confucius Study, Guiyang, Guizhou province


Confucius Statue in Yushima Temple




Confucius statue in the Chinese Gardens, Singapore




Confucius statue, below Chinese Clock tower in Maunakea Marketplace Chinatown - Honolulu, O'ahu, Hawaii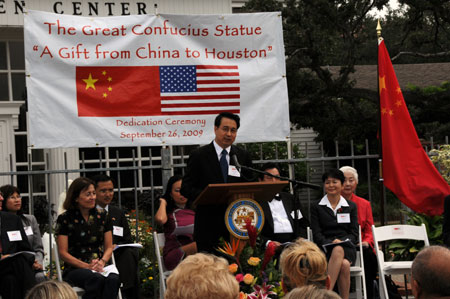 Liu Guangyuan, minister counsellor of the Chinese Embassy in the United States, speaks at the dedication ceremony of the Great Confucius Statue at Hermann Park in downtown Houston, the United States, September 26, 2009. [Xinhua]